Wow.. It's almost been a year since my last post.. Time has flown!
But I'm back and ready for round 2!
Starting with Foundation Tips!
Now finding the right foundation for you can be hard especially for a newbie- it took me about a year to find the perfect foundation for me. A lot comes into play when choosing the right make up for your skin type, reviews usually help but essentially its down to the individual as though one foundation may not be ideal for me it could be exactly what you're looking for.
These are some tips that will come in handy when shopping for make up:
Talk to the Assistant:
There are usually stores like Selfridges and Boots where the Make up assistants will be happy to talk to you. Especially if you tell them what you're looking for, it is much easier to pick out the right kind of foundation for you. They will ask you your skin type, and what occasion you are buying for as this helps when picking out the type of product. Also this is a great tip for finding your correct shade as it's hard to know when all the shades are close in colour.
Try Before You Buy:
It becomes really easy when you're in a store to get sucked into all the comments and suggestions given by the counter assistants and pressurized into buying a product.
The easiest thing to do is first trial different foundations, there's all different types of product, Matte, satin,Light/Heavy/Medium Coverage, Yellow/ Orange undertones, Tinted Moisturizers etc. The make up assistant will give you a makeover and talk to you at the same time to make you feel at ease, so if you are like me and are too polite to say you don't particularly like something, it does become much easier. It is hard to then refuse purchasing the product after but I personally then request a sample if the counter does provide it (you never know until you ask!) as the lighting in store is different to natural light. You can then get a better feel for the product when at home.
Don't go for your first choice:
The biggest error I made when first buying a foundation was going into MAC, getting shade tested and buying the first foundation I trialed on. As I do have an olive shade skin with yellow undertones I still find it extremely difficult to find the right shade for my skin. It was only until I went around every counter in Selfridges I found the perfect foundation for me, as cheeky as I felt it helped greatly! Different companies provide something new with each foundation, it's until you explore you get a feel of what you like and what you don't.
Skin Care:
Be aware of your skin, as it changes over the seasons, thus changing the type of foundation you use. Also the better condition your skin is underneath, the better the foundation looks. Moisturize your skin before applying foundation especially if you have dry skin, as it does leave your skin looking flakey if not. Furthermore, If your skin is quite oily you would perhaps prefer Matte foundation over the Dewy textured ones.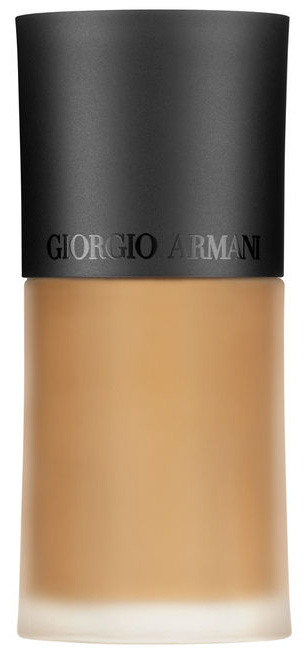 My own foundation is the Georgio Armani Luminous Silk Foundation in the shade 7. It is medium coverage and feels absolutely amazing on. It is quite expensive at about £34.50 but it is one of the rare foundations which once worn, feels like pure luxury. The yellow undertone was just the right shade for me and the finish was ultimately flawless. I wanted a slightly sheer foundation, without looking too dewy for this spring and the Luminous Silk Foundation has just that.
Overall, these are my main guidelines I follow whenever out shopping for a new beauty product. Hopefully these tips will help one of you in the future. Let me know if you have any tips and what your favorite foundation is!
ShyStar x